SkillsFuture for Educators (SFEd) was announced at the MOE Committee of Supply 2020 under the Learn for Life movement . It is an initiative to improve teachers' competencies and encourage lifelong learning.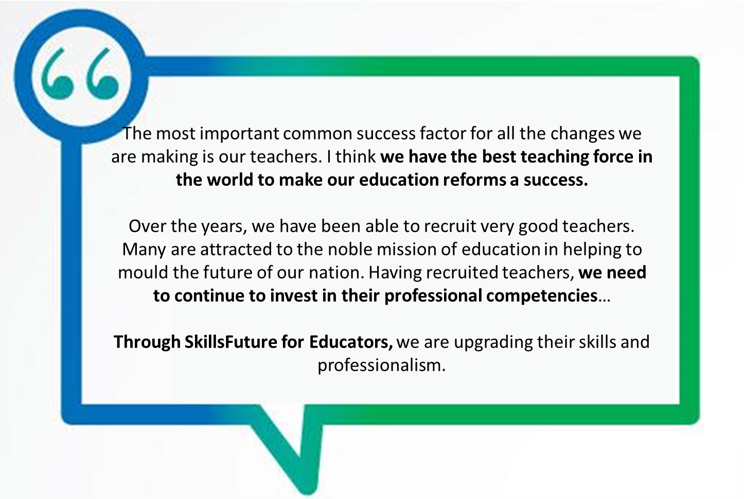 By Ong Ye Kung, Former Minister for Education, 4 March 2020.
Areas of Practice
SFEd is a PD roadmap that guides teachers to strengthen their practice in six areas: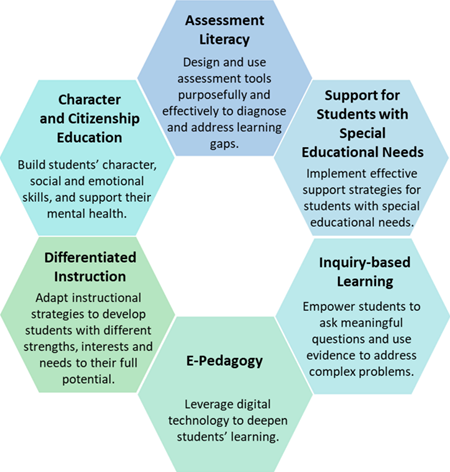 Levels of Practice
There are four Levels of Practice in each of the six areas: Emergent, Proficient, Accomplished, and Leading.
You may access more information regarding SFEd from the links below: