Professional Learning Community (PLC) is essentially a process to foster a culture of professional excellence in schools across the system. PLC helps educators learn how to improve student outcomes in a systematic, timely and holistic manner, and also to enhance their own professional development.
It is where educators work interdependently to achieve teaching goals for which they are mutually and collectively accountable.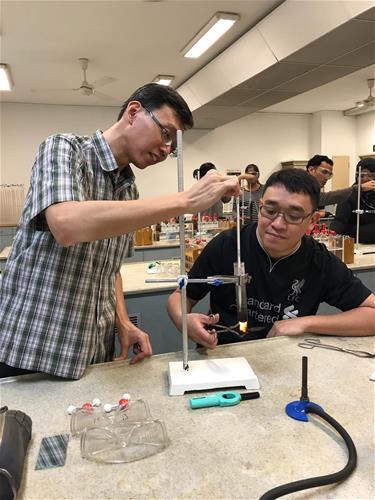 The classroom teacher is the most important factor in student learning. PLC is a natural platform for teachers to organise themselves into smaller Professional Learning Teams (PLTs) to improve their content knowledge, pedagogy and assessment rigour to address student learning gaps and challenges.

With teachers organised into PLTs, schools as PLCs have a systematic approach to ensure consistency in the quality of classroom practices. Time, and a process and framework for professional learning are set aside, allowing staff to learn relevant educational approaches, to translate these into better outcomes for both staff and students.

When staff share tacit knowledge and effective pedagogy in PLC existing within a collegial environment, the quality of teaching is consistently better. The development of a culture of learning and excellence among staff is an asset for students as their achievement levels are consequently raised.